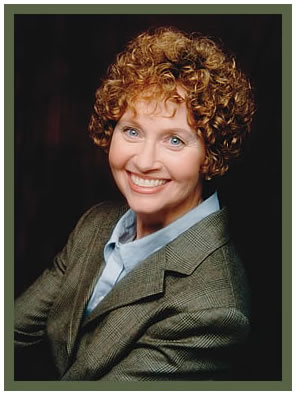 As a wife and mother I love to encourage and strengthen the idea of "family". As a Bible teacher and Bible student, I love illustrating the Bible's concepts and principles. One of the great blessings in my life has been the privilege to illustrate God's precious Word for His precious children.



Scriptures that Inspire:
Philippians 4:13
"I can do all things through Him who strengthens me."

John 15:5
"Apart from Me you can do nothing"

Daily Prayer:
"Take my hands and let them move at the impulse of Thy love."

Meet Judy
Born in St. Louis, Missouri Judy moved to Los Angeles, California after marrying the love of her life, Don, in 1972. Judy and Don have one grown son, Sean.
She received her RN (registered nurse) at Deaconess Hospital School of Nursing and her BSN (bachelor of science in nursing) at the University of Missouri-Columbia.
In 1992 she began her training as an artist and fell in love with drawing and painting using watercolor media.
Judy describes her Art this way:
"Uplifting watercolors that would bless others with the beauty and charm depicted in God's creation. Creating in my paintings and through my artwork a place people can walk into and feel the pleasure and peace of God's creation."
Illustrations/paintings are detailed, sweet and whimsical. They create a fun and inviting place for children to enter . . . to step into . . . and stay awhile.
Her paintings come from her heart, a heart filled with a love for God, His creation, and memories of both childhood and mothering .
While excelling with her art, Judy always remains aware that any talent, skill or ability has been given to her by the Lord and is to be used for His purposes and glory.